Individual Memberships
Do you want more? Unleash your creativity and become a COCOMAKER. With the Cocomaker membership, you receive regular access to the workspace and the machines. You also become a part of the COCOLAB. community. We focus on open exchange of ideas and sharing of knowledge and tools to achieve more together. Contact us for more information.
Start-up Memberships
Startups benefit from the ready working environment and have the possibility of project and storage space in the workshop. In the immediate vicinity of the coworking space and hotel Coconat, users also have the opportunity to stay overnight. Contact us for more information.
Opening hours
The COCOLAB. is always open for its members. Everyone else can stop by every Tuesday between 2 and 5 pm. We also open our doors on certain events. If you want to get to know the lab, it is best to check out our Events Calendar.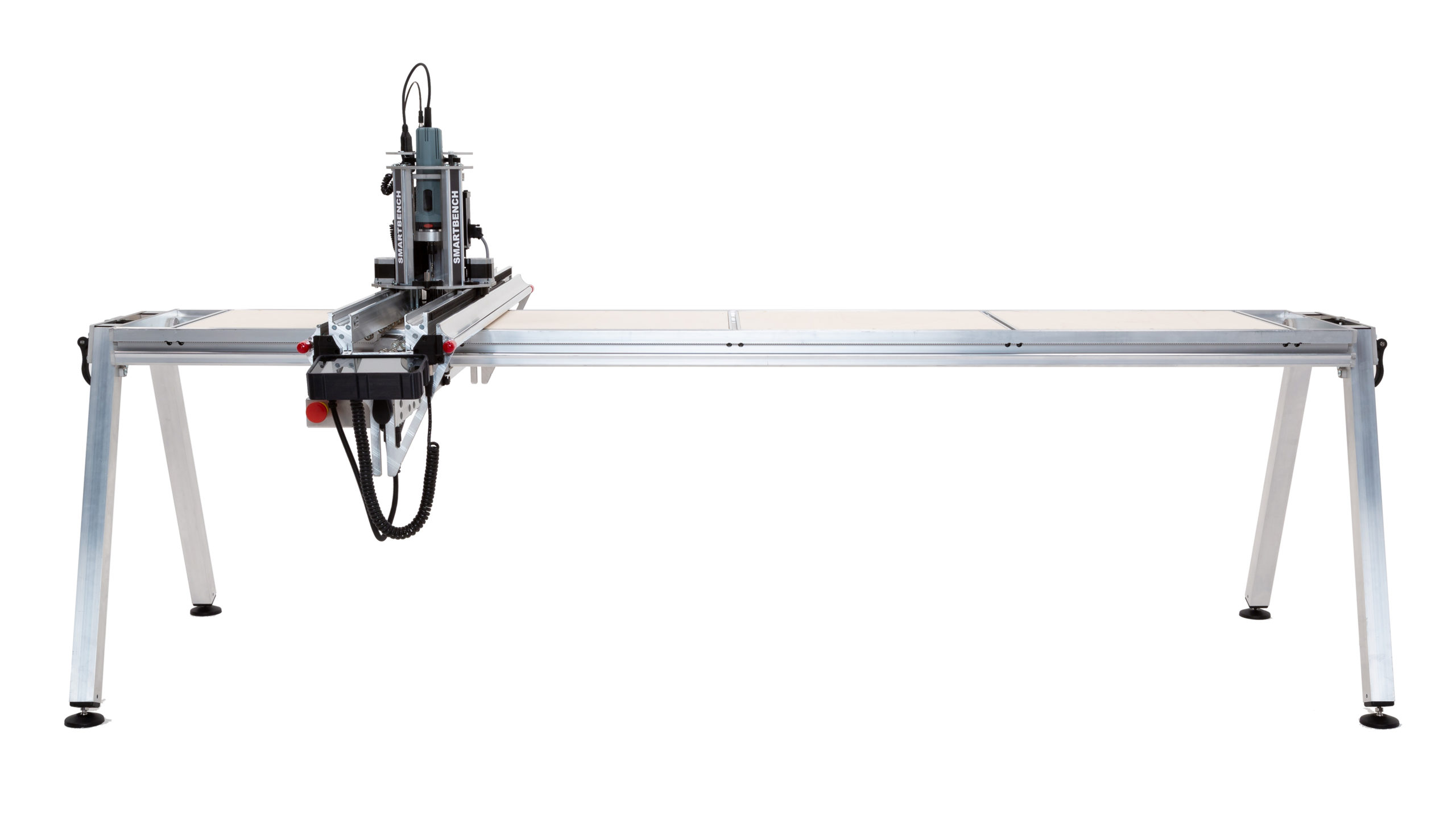 CNC-Milling Machine
Our CNC milling machine enables precise machining of workpieces by removing material along predefined paths. With this milling machine, large sheet materials can be accurately engraved, cut, and drilled.
SmartBench PrecisionPro
Working area 2.5m x 1.25m
Processing height of up to 15 cm
Vectric VCarve CAM software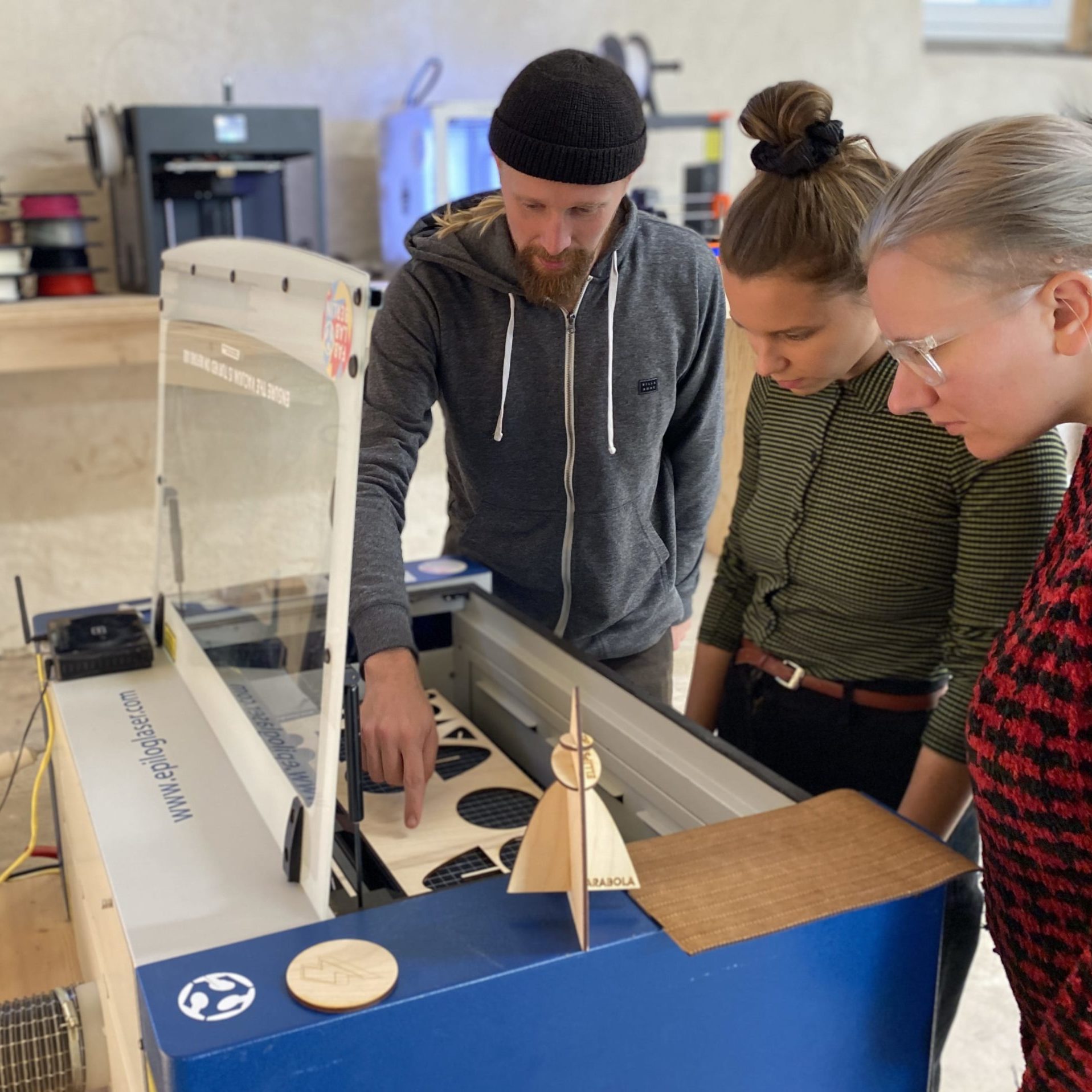 Lasercutter
The laser cutter is easy to use and has a high efficiency. It can cut and engrave flat materials such as paper, acrylic, wood and textiles.
Epilog Zing 24
60 watt CO2 laser
Working area 610 x 305 mm
Transmission height 190 mm
Engraving resolution 100 to 1000 dpi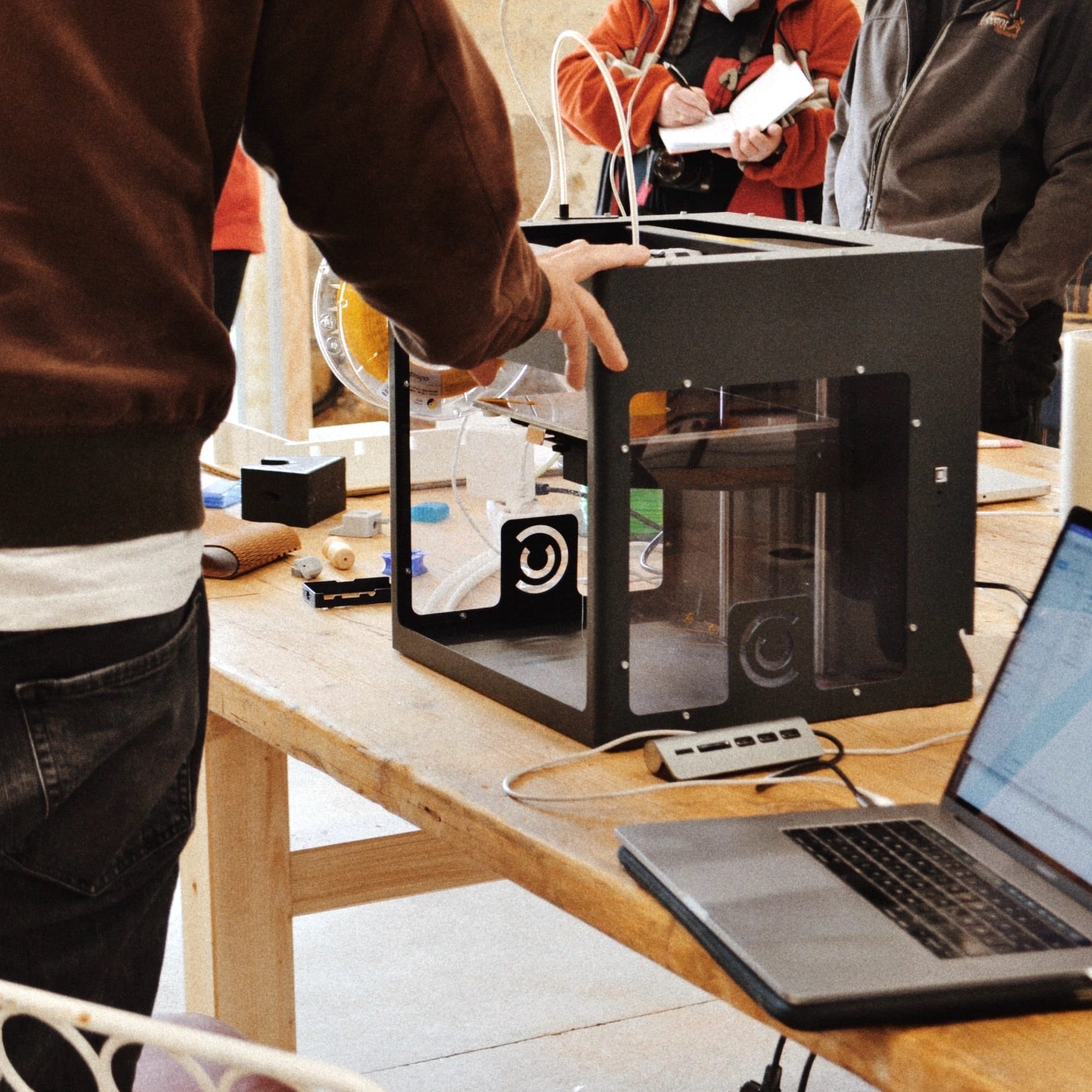 3D-Printer
The 3D printers build up a 3D model layer by layer from fusible plastic. Various materials with versatile properties can be processed.
Craftbot Plus
Print volume 250 x 200 x 200 mm
Layer thickness 0.1 to 0.3 mm
Filament diameter: 1.75 mm
Ultimaker 2
Build volume 230 x 190 x 200 mm
Layer thickness 0.02 to 0.2 mm
Filament diameter: 2.85 mm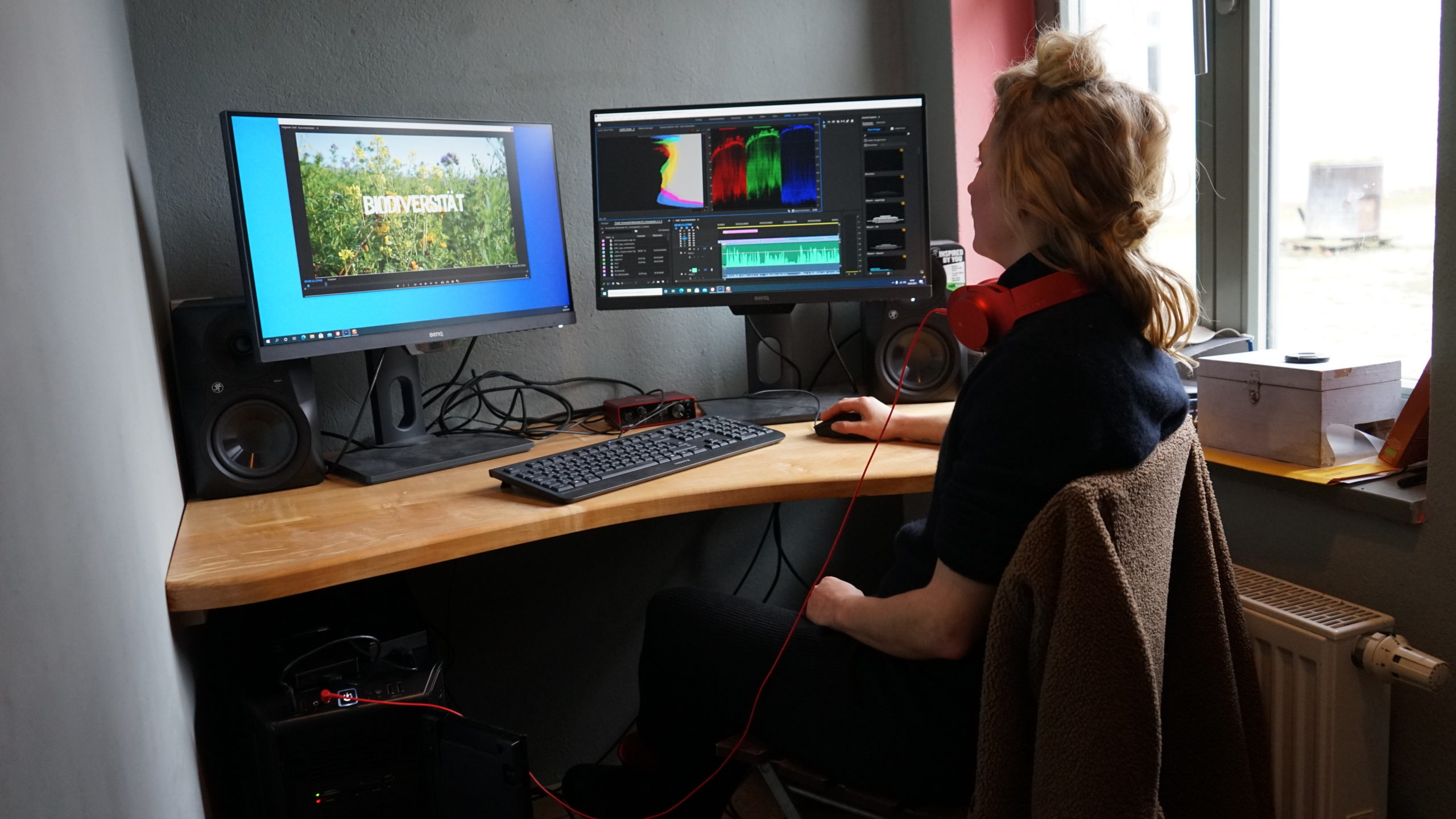 Video Editing Station
Professional video editing station with high perfomance PC's, Screens, and audio equipment.
3D-Scanner
Scanning collects data about a physical object, especially its shape and texture. These can be further processed with the appropriate software.
Scantech iReal 2E
Scanning with structured light
Scanning area max. 80 x 80 cm
Alignment accuracy up to 0.3 mm/m
The scanner is connected to a laptop and is guided by hand.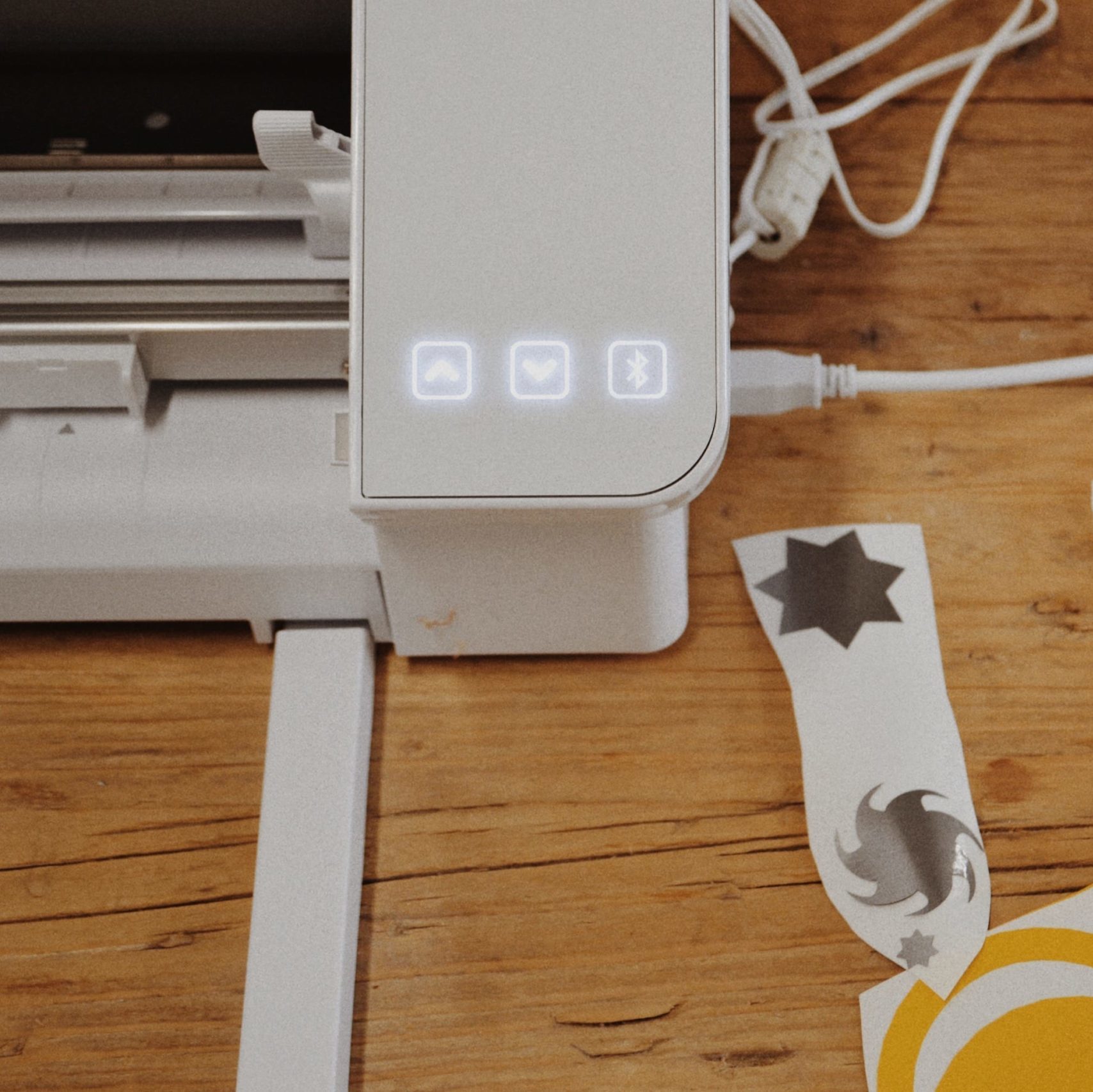 Vinyl Cutter & Heat Press
The vinyl cutter can be used to cut adhesive and textile films that are not suitable for the laser cutter due to their melting degree.
Silhouette CAMEO 4 PRO
Cutting area 610 × 5000 mm
Smallest letter size approx. 2-3 mm
Max. Cutting force 5 kg
The heat transfer press is used to transfer motifs cut with the vinyl plotter onto textiles and garments. 
Pressing area 25,4 x 30,5cm
Temperature up to 250 degrees
Teflon coated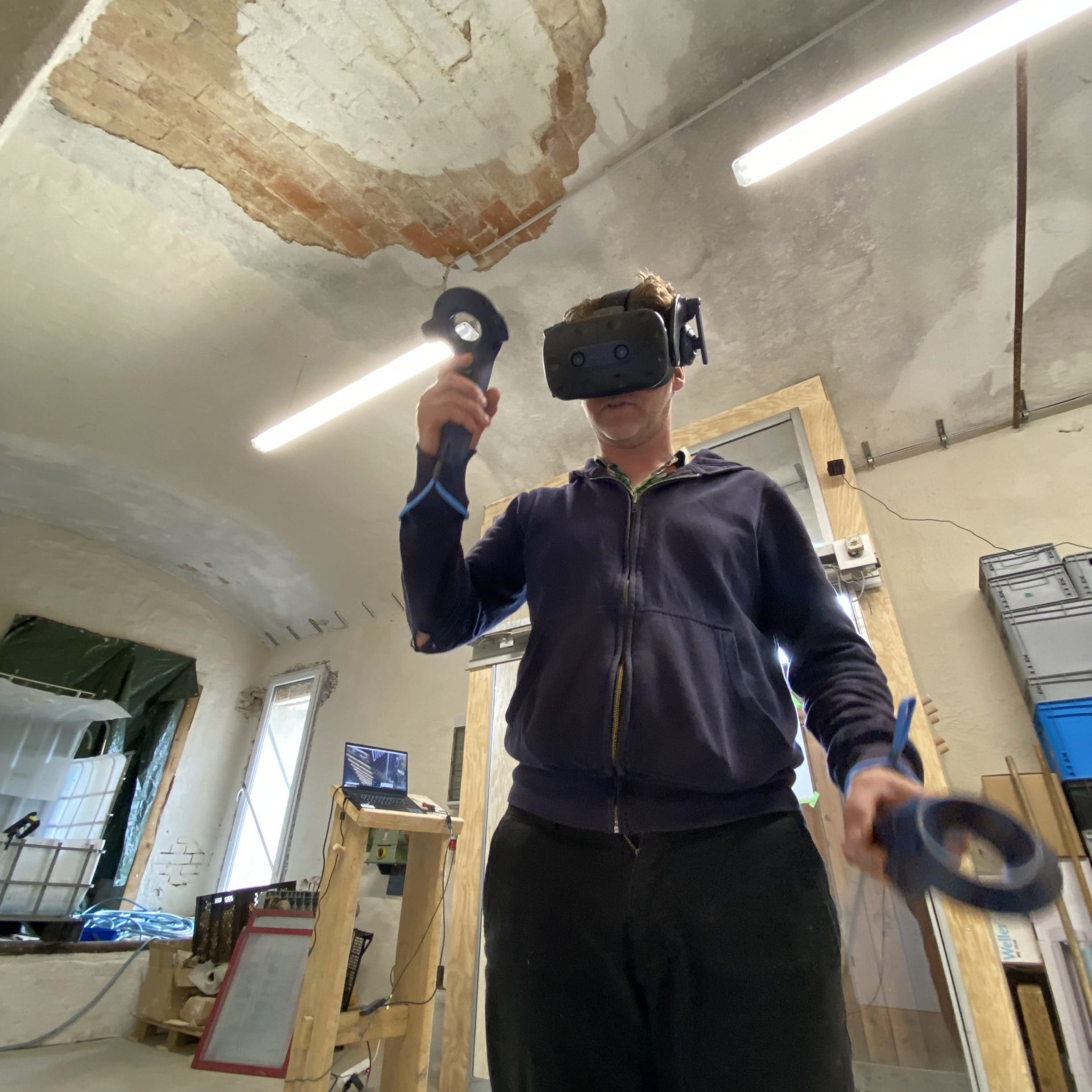 VR-Set
With our high-end VR equipment, you can immerse yourself in virtual reality in a specially equipped area of the COCOLAB.
HTC Vive Pro 2
MSI Laptop GS66 Stealth
VR cable management system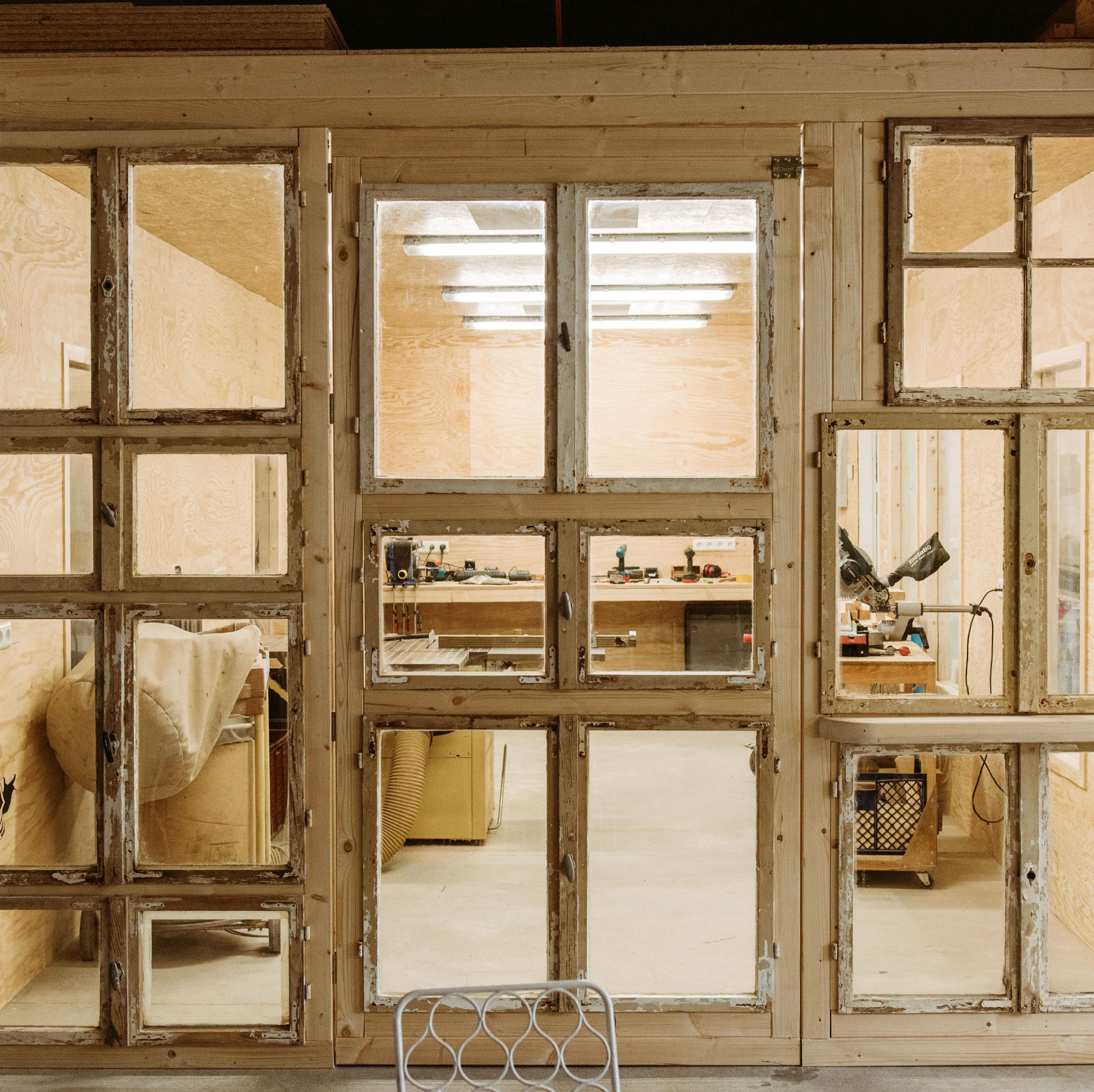 Stationary Machines
With our stationary machines for wood, plastic and aluminium processing you can drill, cut, saw and grind.
Crosscut saw Metabo KGS 216 M
Bench drill Bosch PBD 40
Belt and disc sander Scheppach BTS800
Thermocutter Proxxon 230/E
Hand tools and machines
With a basic equipment of hand tools and hand machines, materials, workpieces and semi-finished products can be processed.
Plunge saw Makita
Jigsaw Makita
Router Makita
Cordless drill driver Makita 18.0 V
Drilling machine / combi hammer  Makita
Exhaust sander Mirka Deros d125 and d150
Extraction mobile Festool
Multitool Fein Multimaster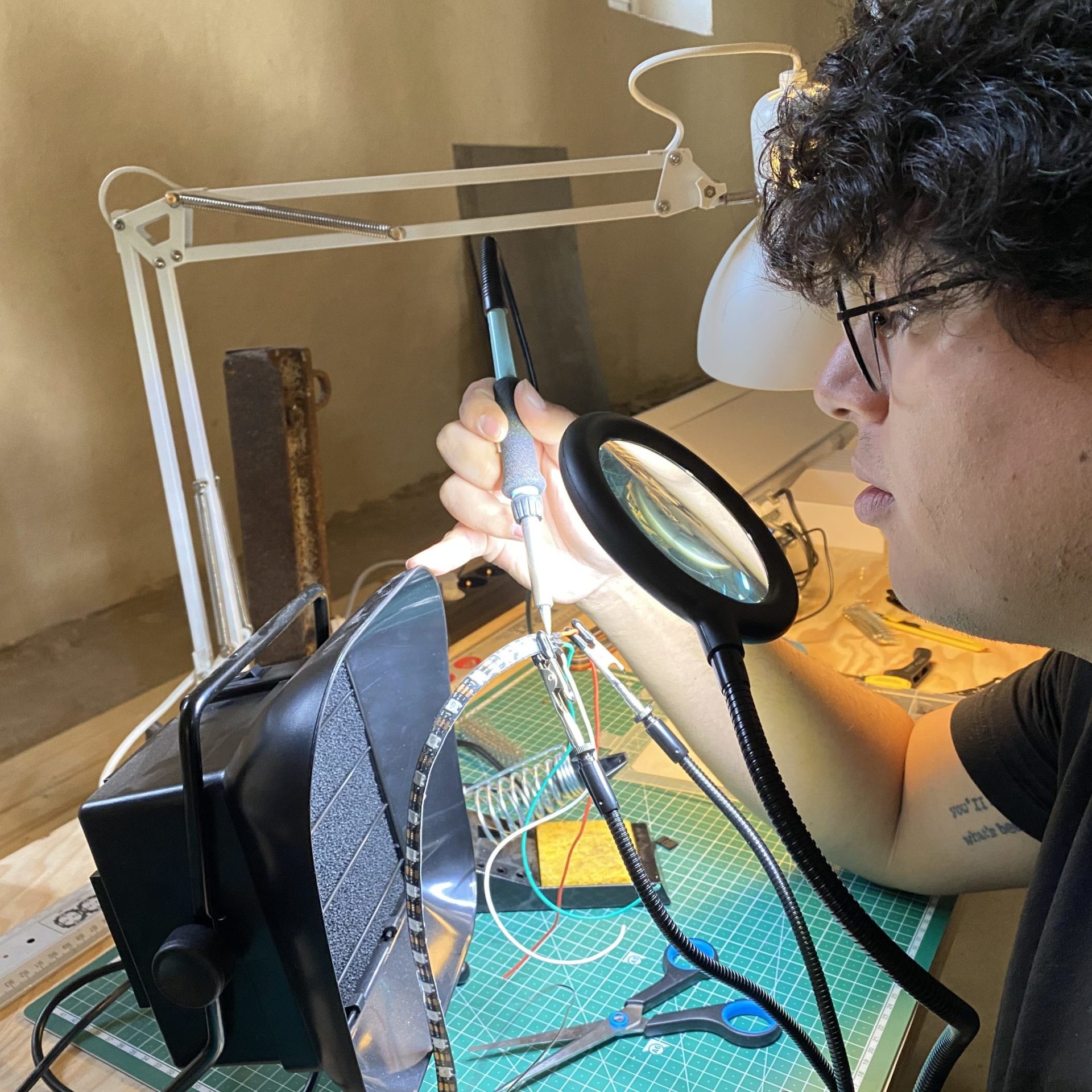 Electronic Workbench
The electronics workbench is used for measuring, plugging and soldering.
Digital multimeter
Weller WE 1010 soldering station
Electronics tool
Hot air blower Makita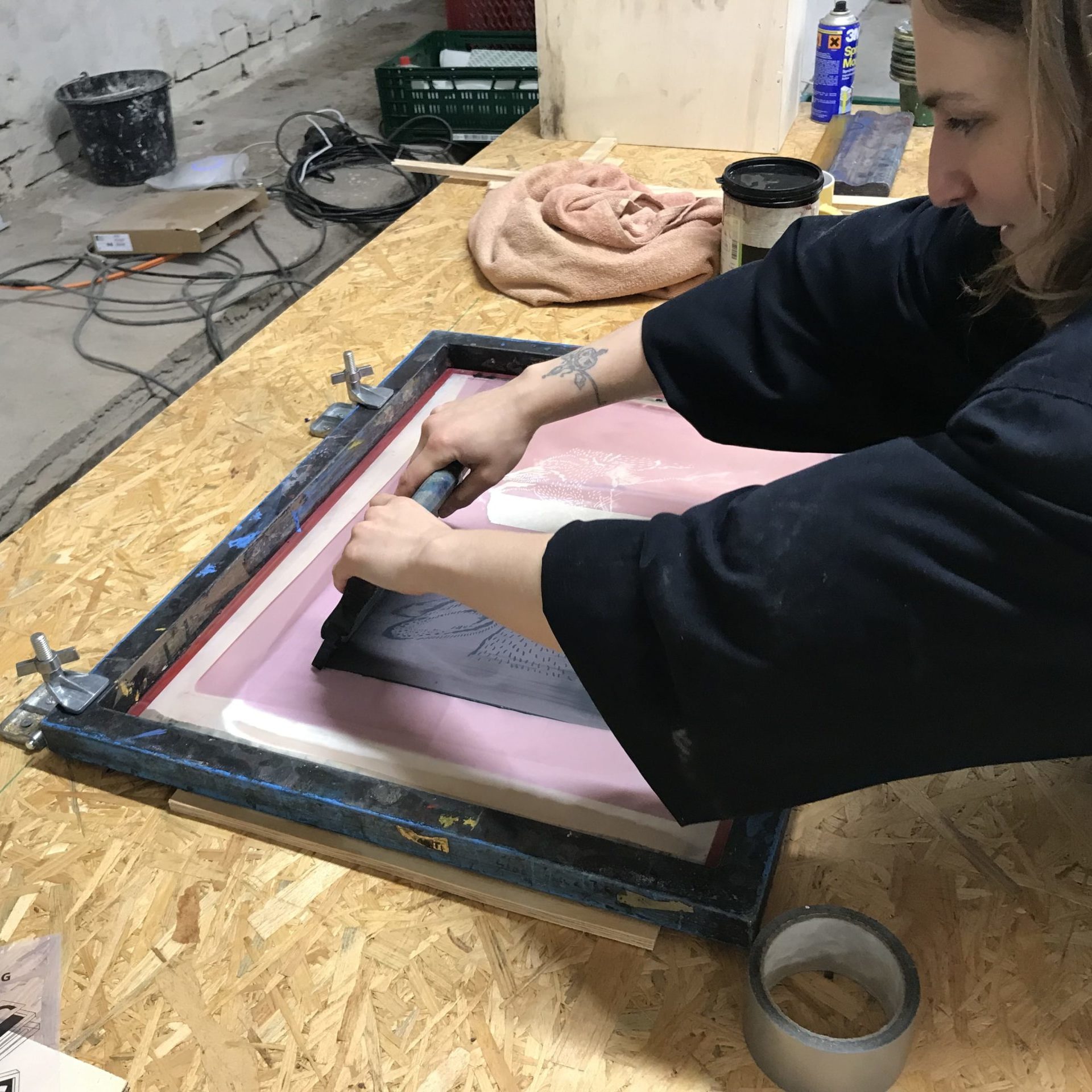 Screen Printing
Our screen printing set up can be used to design and create screen, which can then be used to make high quality prints on cloth, wood and other materials.
Large light exposure screen
Screen printing table
Assortment in printing materials